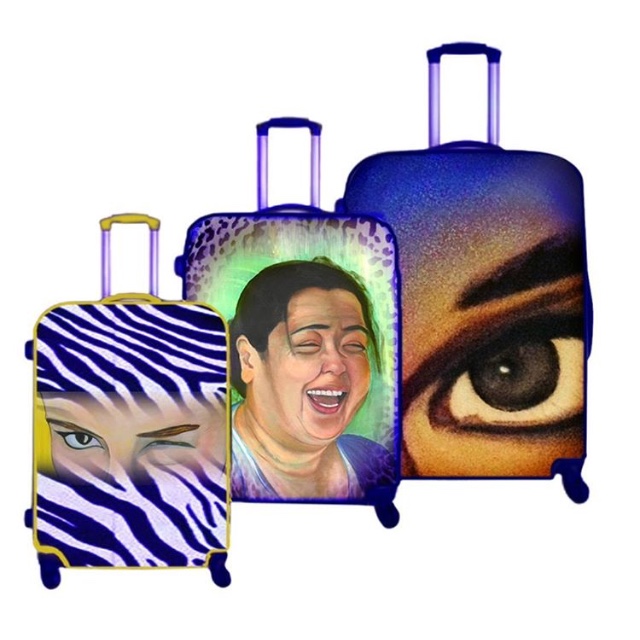 I started my journey with my dream, when I was making this project.

My perspective about life has always been about being happy and making people happy… My aim is putting an enjoyment into the boring and routine life of the people as well as meeting with people who understand my sense of humour .

There is no limit for me to create new designs or ideas. Everywhere or everything is inspirational. I am an energic and optimistic person. I have no tolerance to be bored , thus , my mission is encolouring boring places ,making a difference… My luggage project came out in my mind by thinking like this. I started my project with my paints called "Cheerful women , Flortoz and eyes" and I made up their story.